KINSMEN PARK:
JULY 14-15, 2023
Tickets for the Great Outdoors Comedy Festival will only be available online through Tixr. Buying from any third-party sites is at your own risk (ticket transfers are available on your ticketing account).
This event is NO MINORS (18+) and is a go rain or shine – you must have valid government issued photo ID to enter the grounds.
VIP Reserved tickets are selected by you and purchased as individual seats at reserved tables with full drink (and light snack) service via QR codes on your table (accepting all major credit cards, Apple Pay or Google Pay). Chairs will be at your table, but feel free to bring your own camping chair (single person) for added comfort!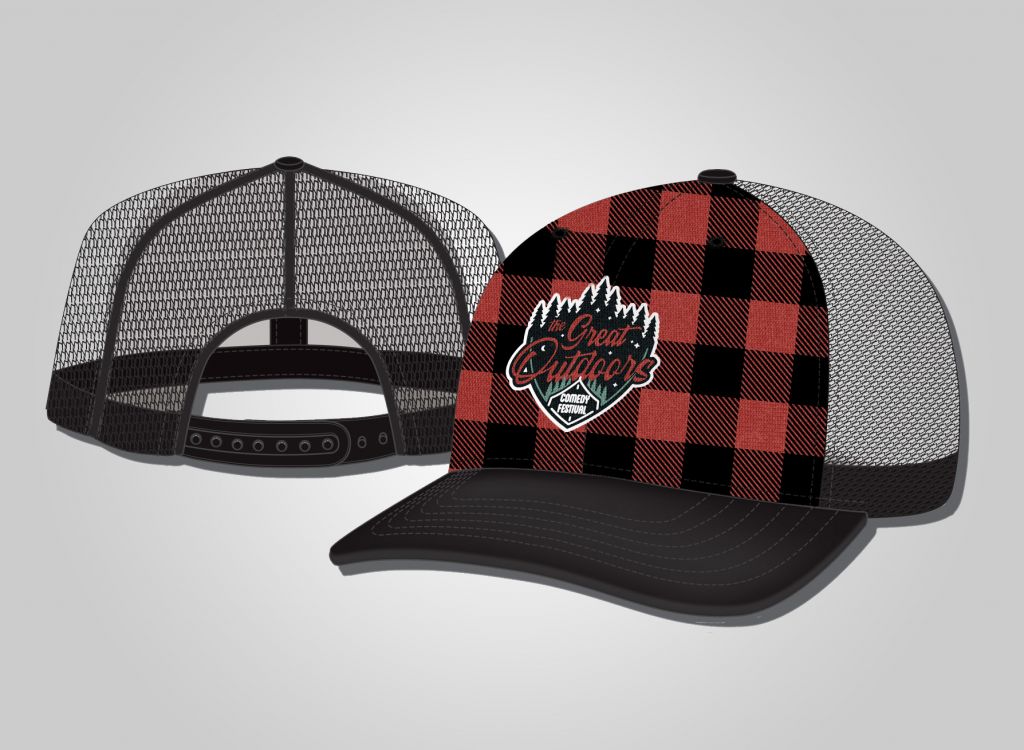 HATS AVAILABLE FOR PRE-ORDER!
Great Outdoors Comedy Festival hats with embroidered logo are available for pre-order as an add on during check-out at Tixr for $40! Pick it up from the merch tent at the festival grounds; final design subject to change.
ENJOY LIVE COMEDY IN THE GREAT OUTDOORS